[

LANDSCAPING

]

Rather then add to the extra time or coping sections, the landscaping project got so large recently, it required its own section.

There is a lot of maintenance with the garden and pond, and it has begun again.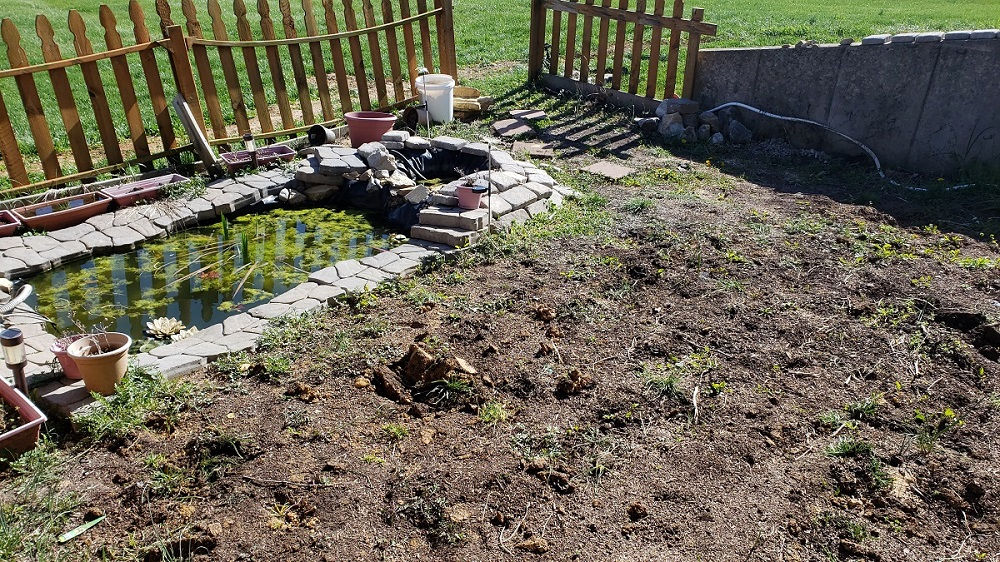 Current state of the garden, after the winter months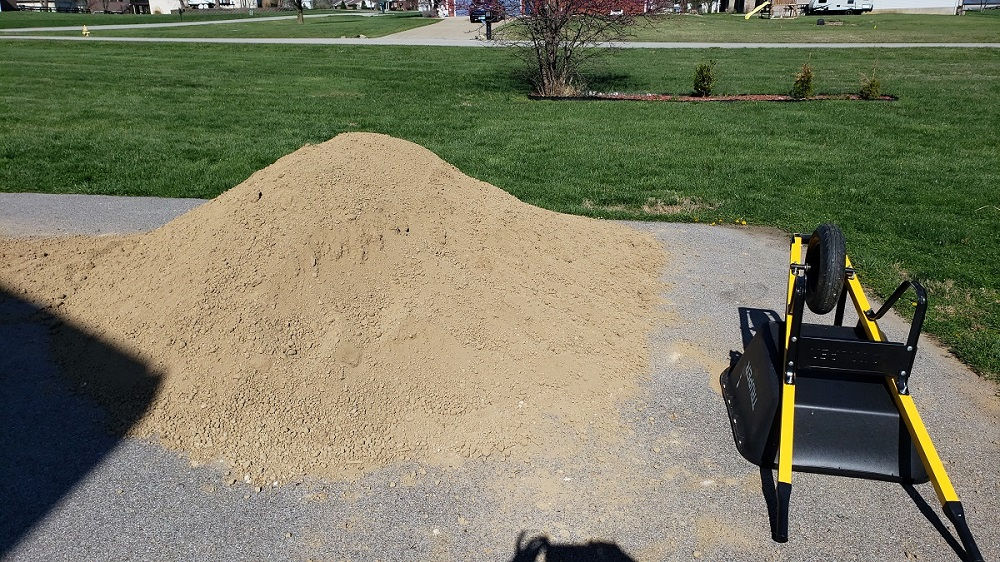 First step, 4 CY of dirt. This was around 100 wheel barrow loads!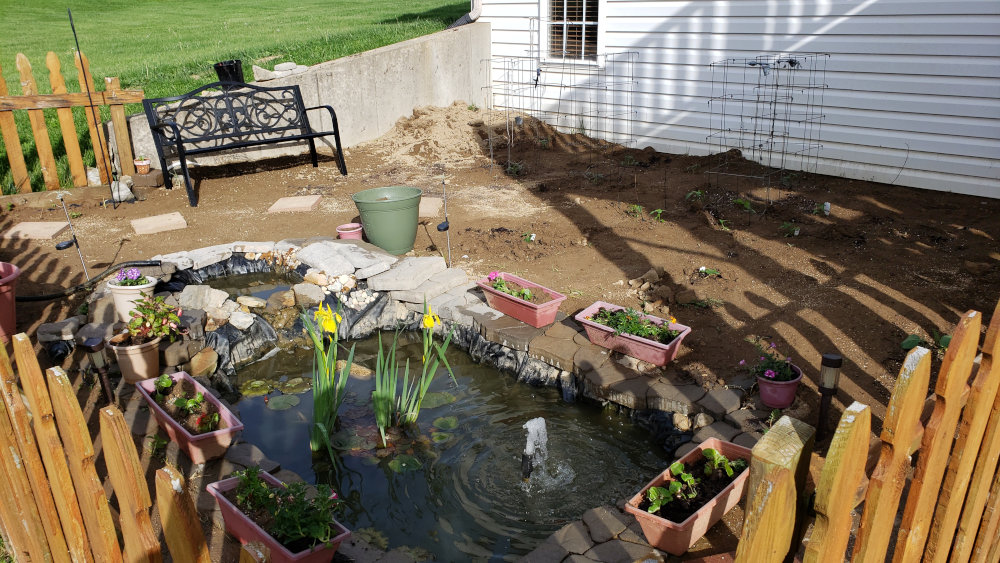 After cleaning up the garden and pond, was able to get started on planting. Hopefully, no mor frosts this season!
---


The first project involved a lot of updates to the front of the house. The following images are the result of a project in 2020.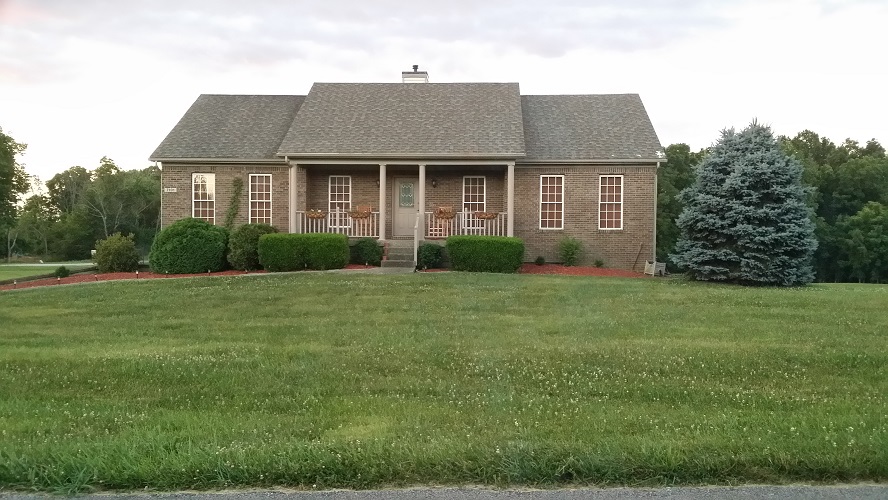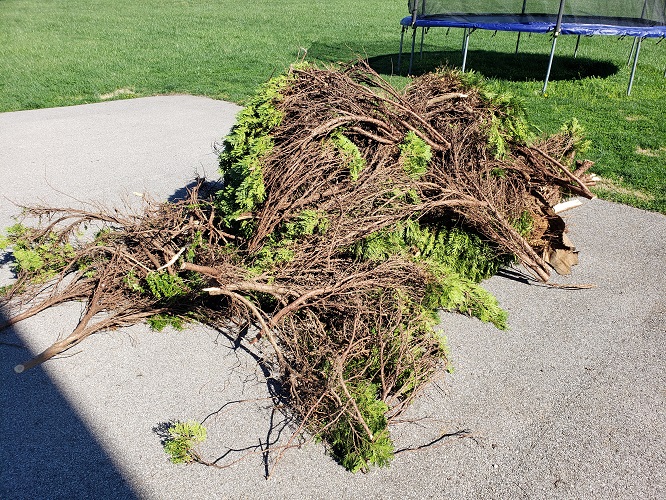 Removed a couple over grown bushes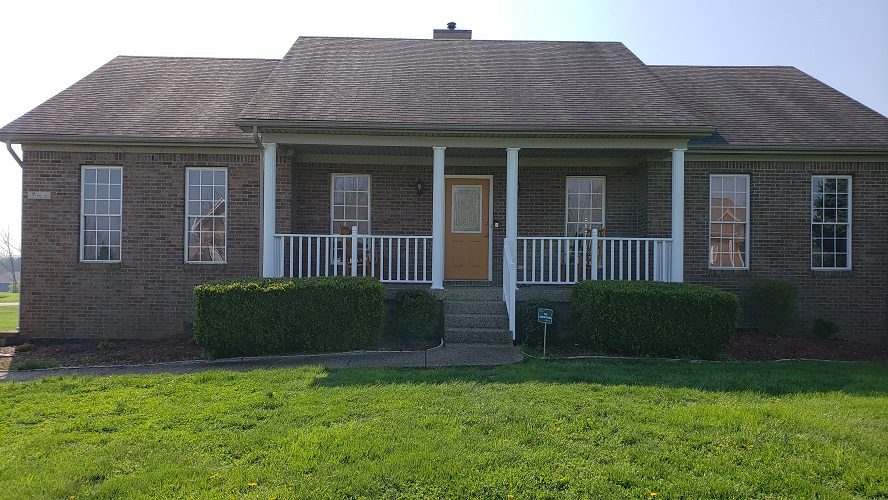 Trimmed the other hedges, and painted the porch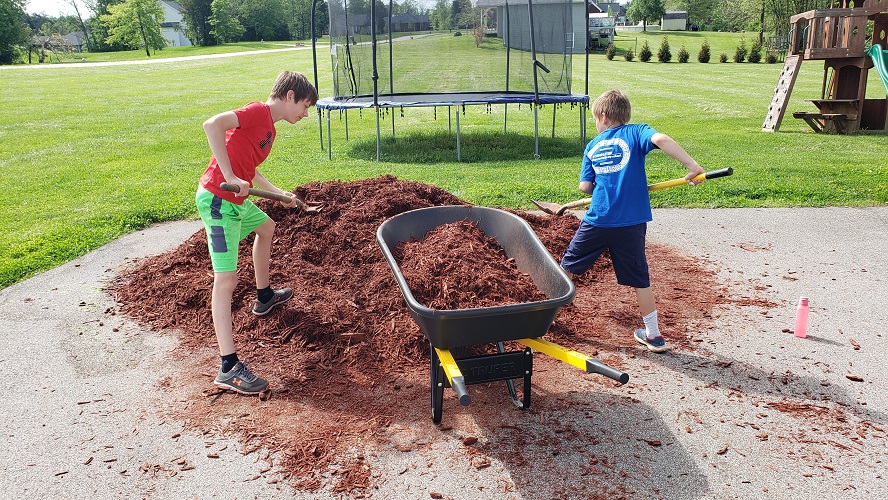 It has been a couple weeks, but finally got a truck load of mulch delivered. I didn't waste any time putting my manual labor resources to work.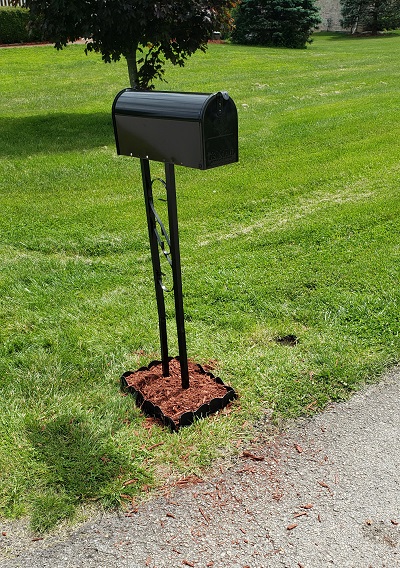 Replaced our mailbox, and put a little boarder an mulch around it. Lost track of how many times a vehicle has hit our previous mailbox.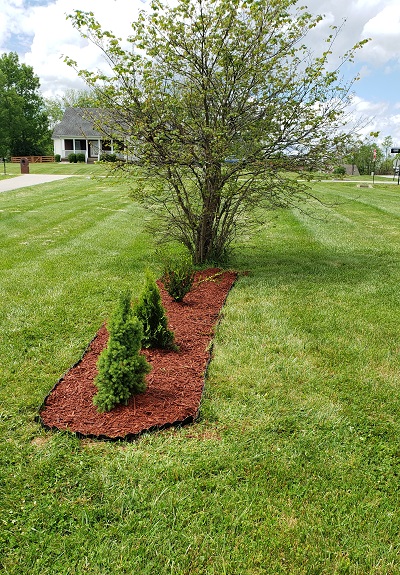 Planted some trees. Hopefully, this is a good location, we have not had luck with trees in the past.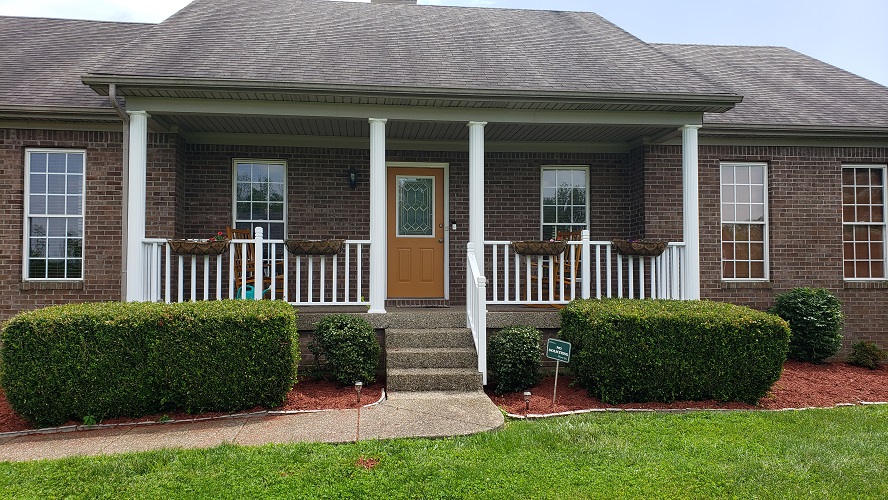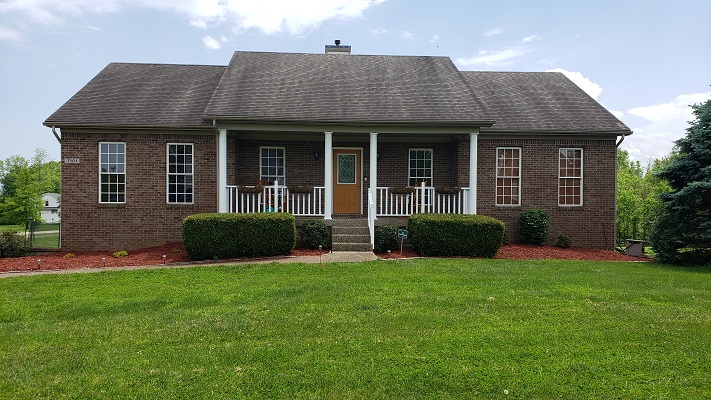 The front finally looks pretty good, after all the effort.
---
Of all things, the kids asked to redo the pond, and with cheap manual labor who can say no.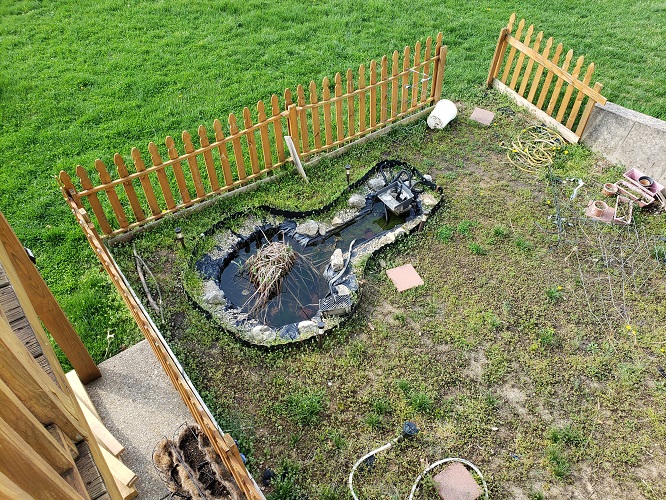 The garden in its very sad state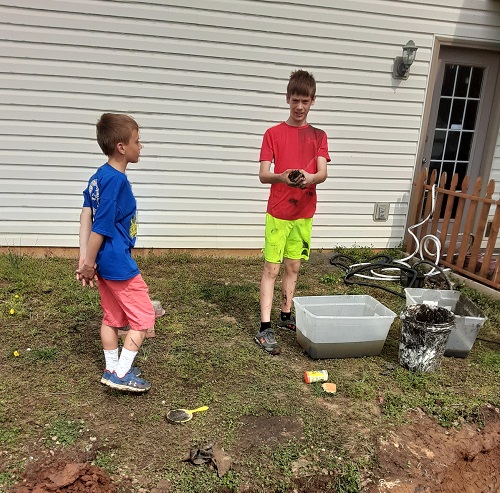 As we started removing things from the pond, the kids noticed it was the home to many.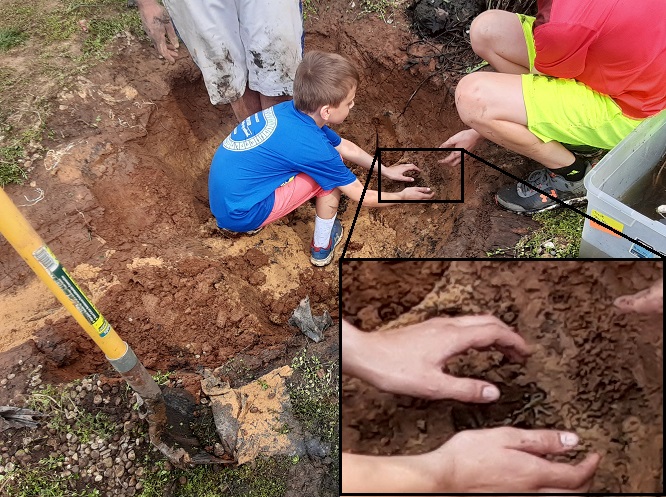 The kids captured several frogs, dozens of fish, and placed them in a bin with water.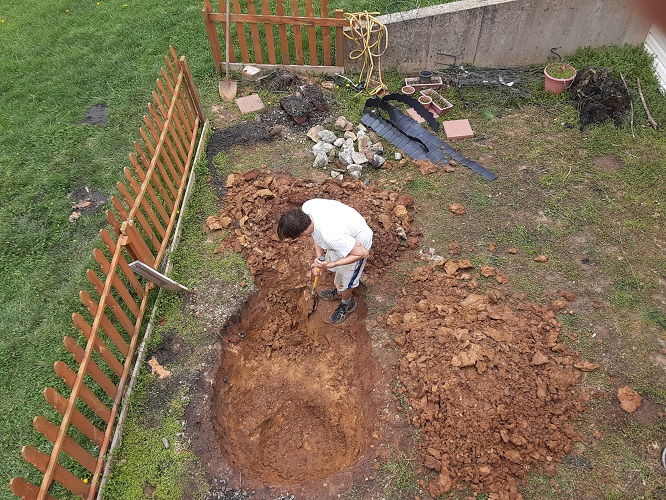 Now, as I was instructed to do by the kids, increased the size of the pond.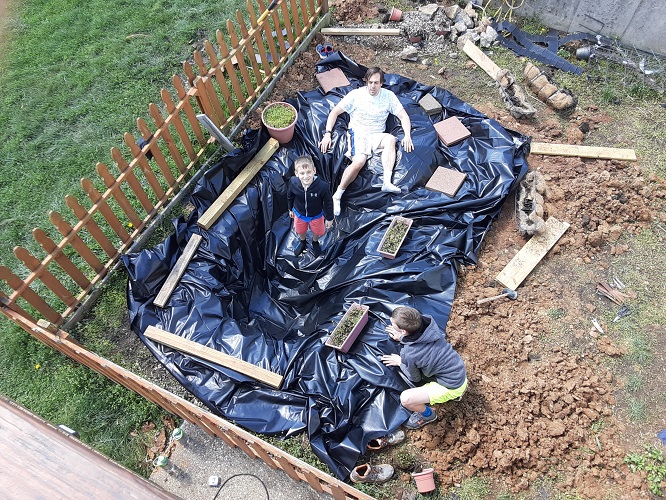 Next, placing the liner down and deciding on the shape.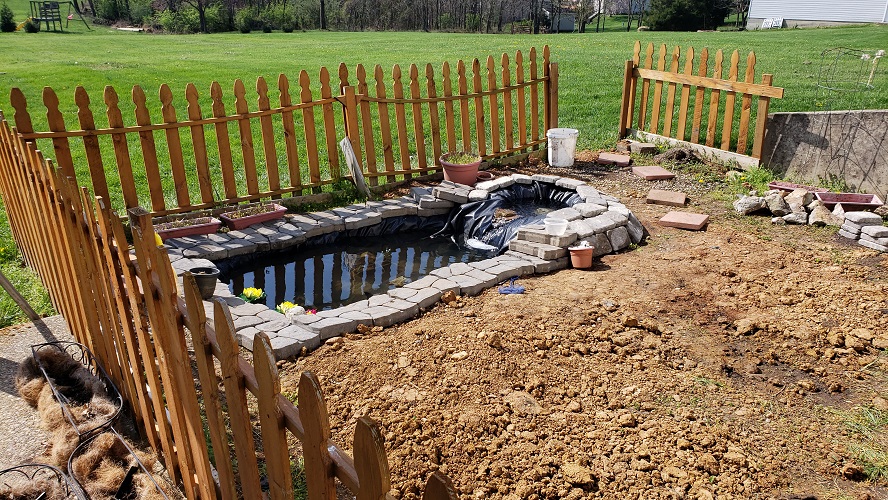 After the new liner was down, the pond was filled and the critters added back. Then started arranging a new boarder, and waterfall. There are still a few additional steps here, but the project is coming along.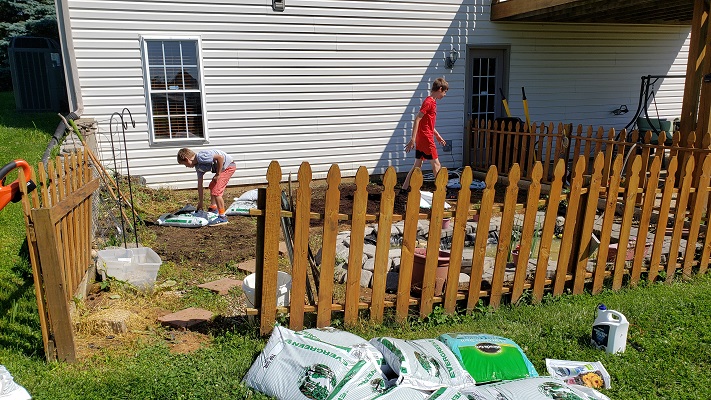 Finally, got around to planting things in the garden. Making use of my manual labor force again.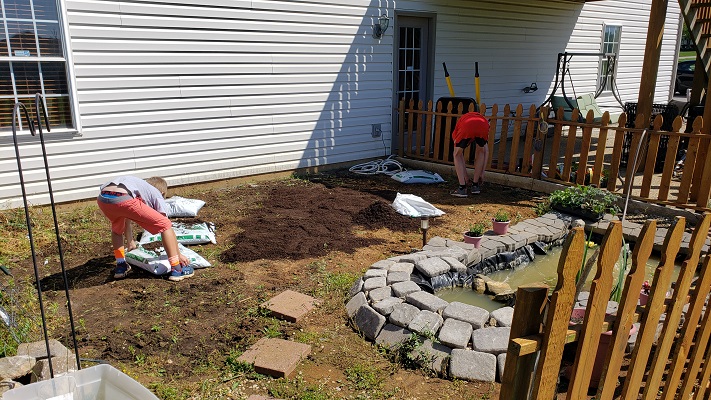 I got a double plumber action shot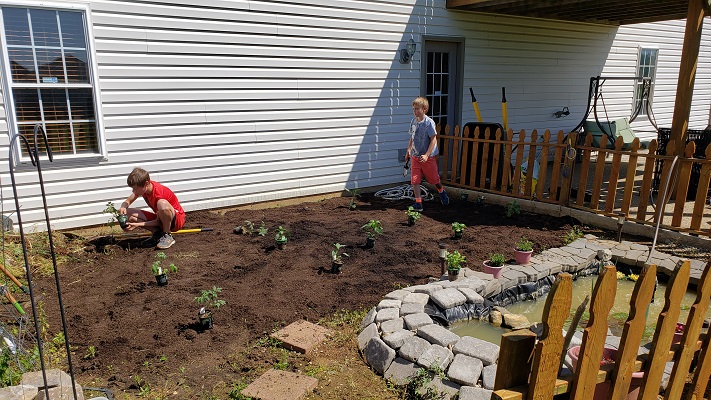 Doing a good job planting.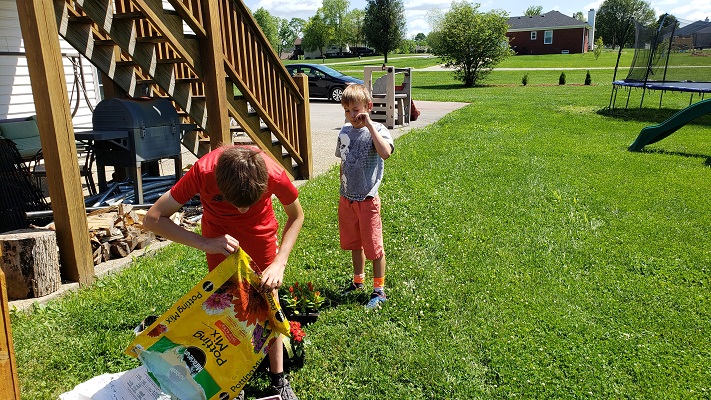 Making sure to not waste any resources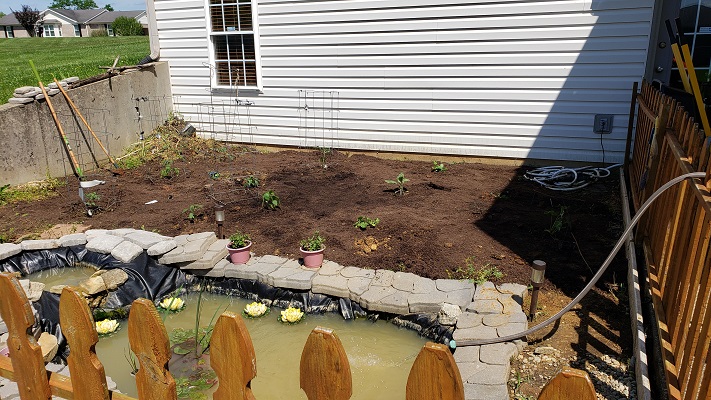 Couple shot of the garden in its current state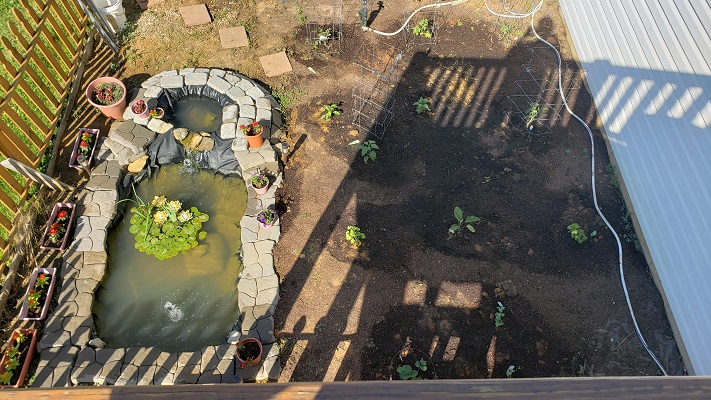 Still want to add a little on to the pond next..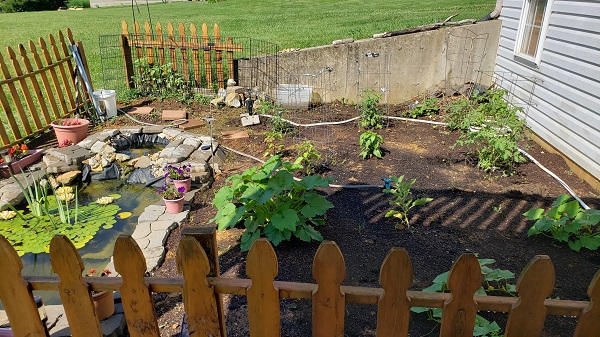 Recent pic on the pond and garden area.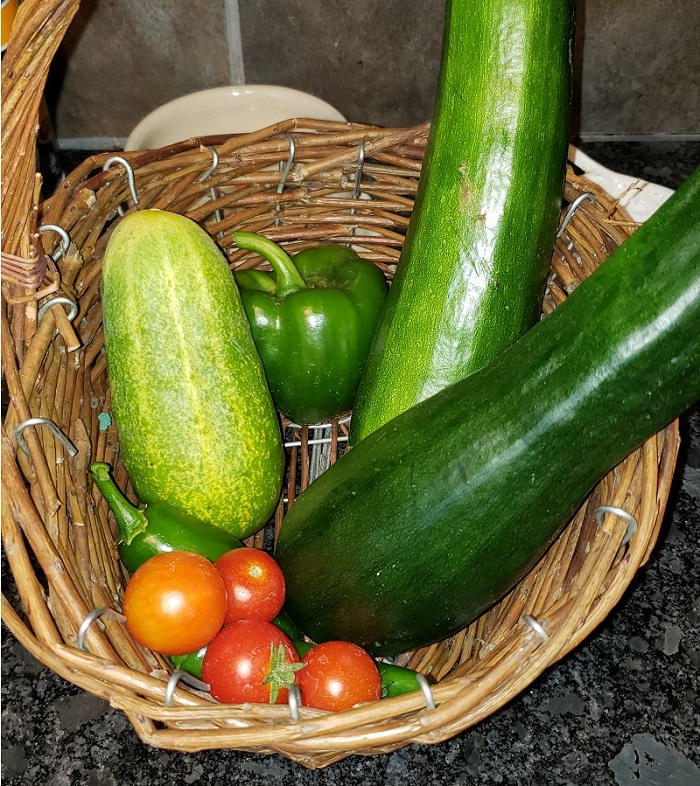 First veggie pick from the garden.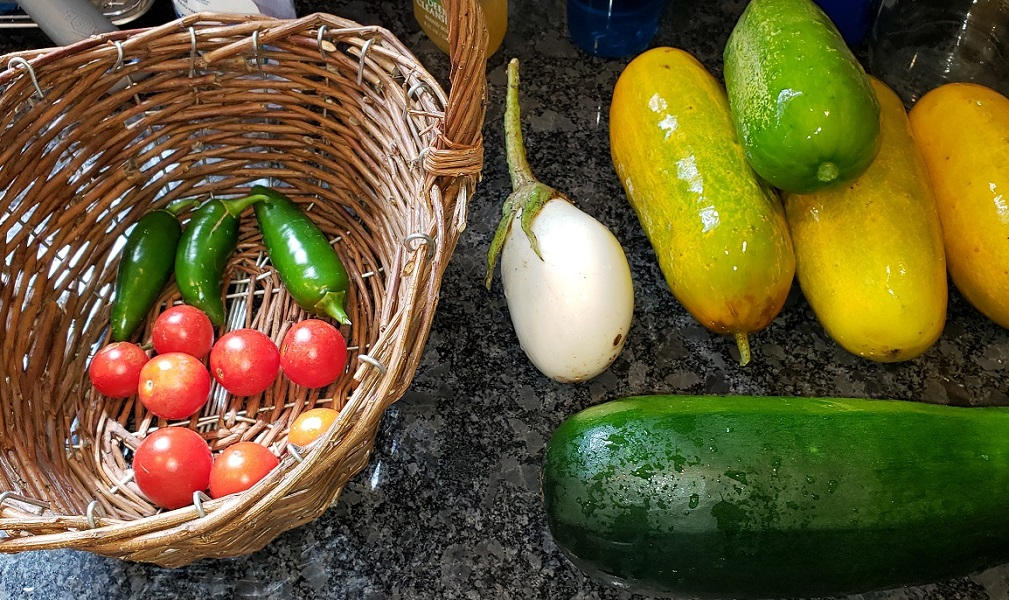 Another veggie pick a couple days later.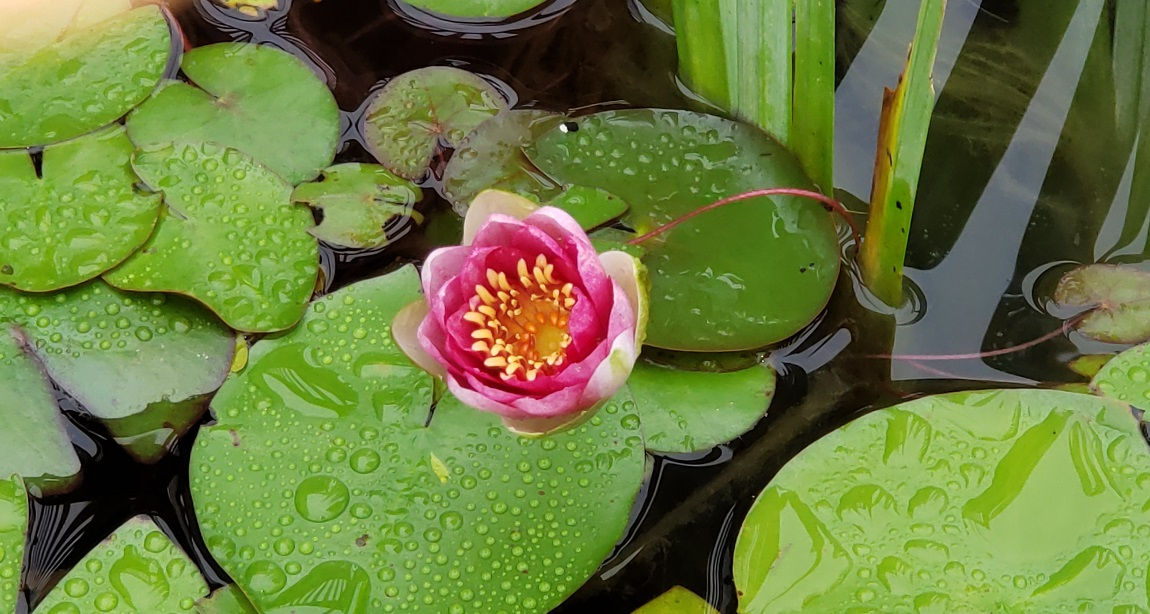 First water lilly in the new pond.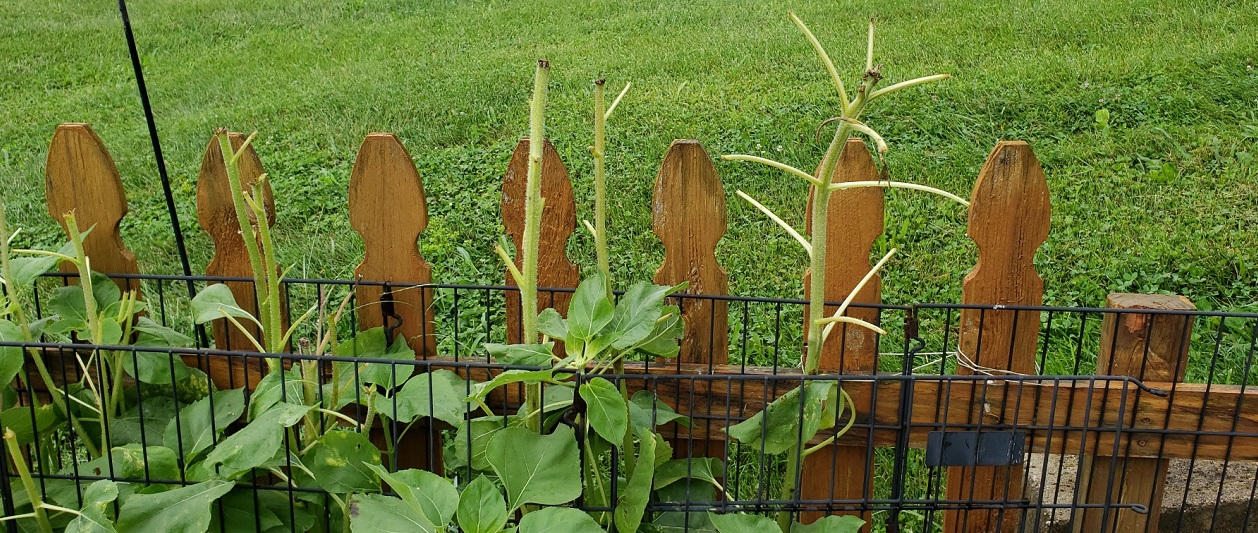 I learned something this year, deer love to eat sunflowers. They came by and ate the tops off of all of mine.