This is our family's newest addition Sophie. She is a Red Heeler mix, that we got form the Carrollton county pound. Right around a year old, and shows characteristics of her breed, by nipping at heels.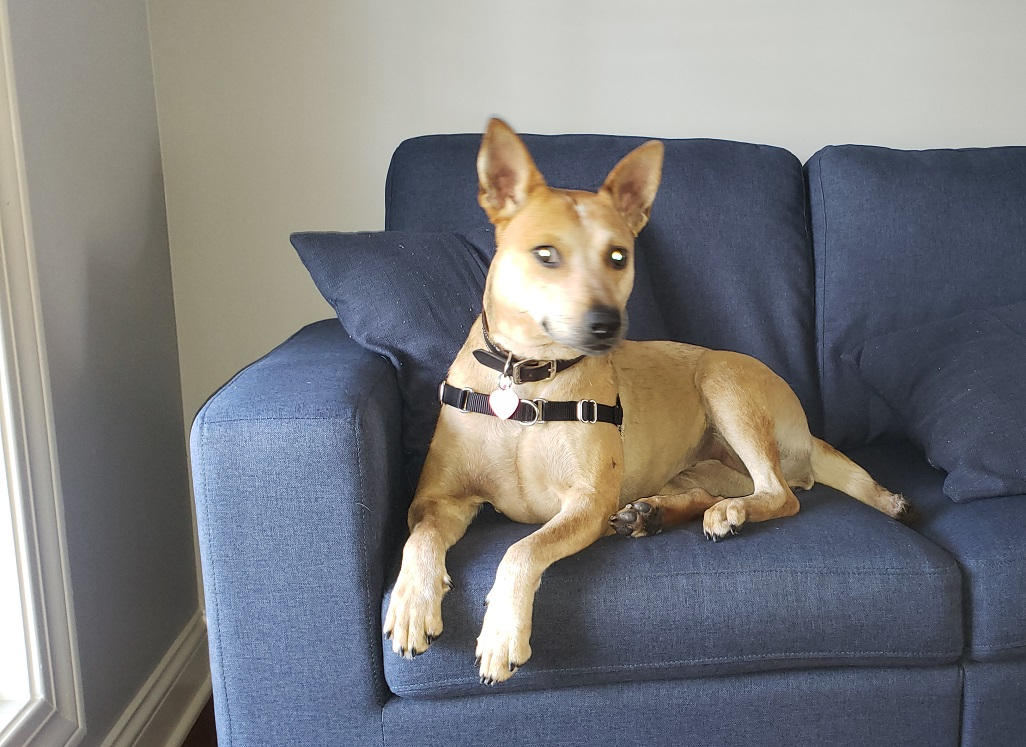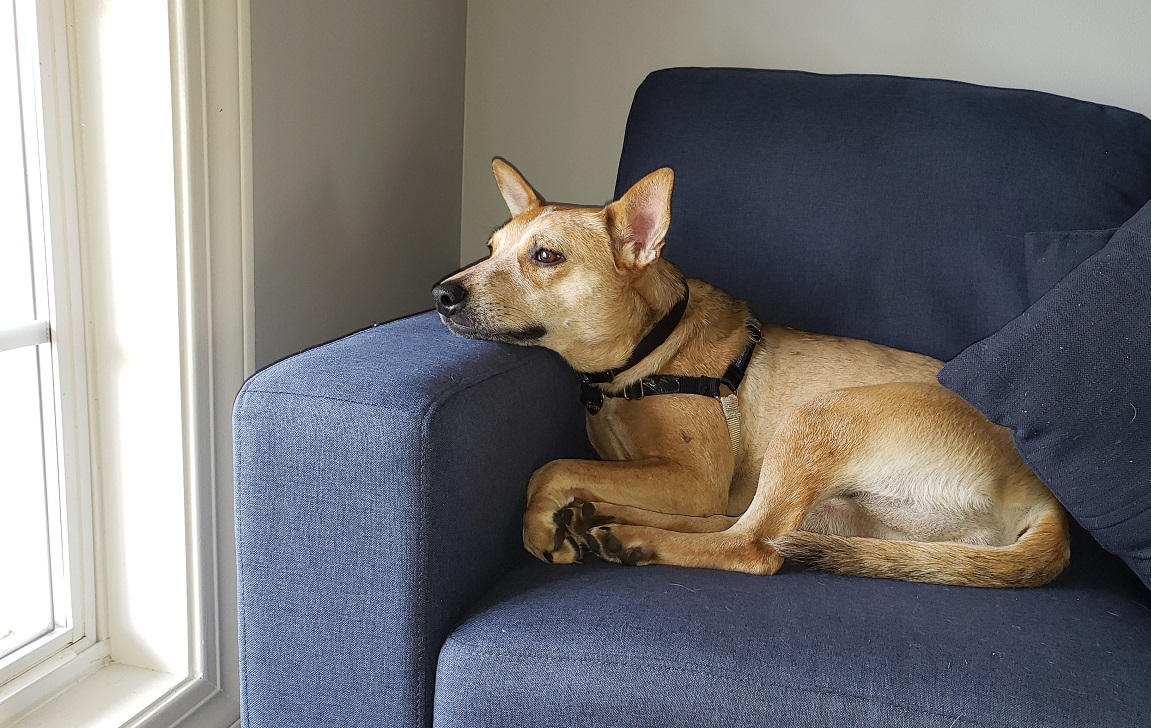 Sophie claimed the new couch as hers. This is definitely 'her spot'. She spends a lot of time supervising the neighborhood.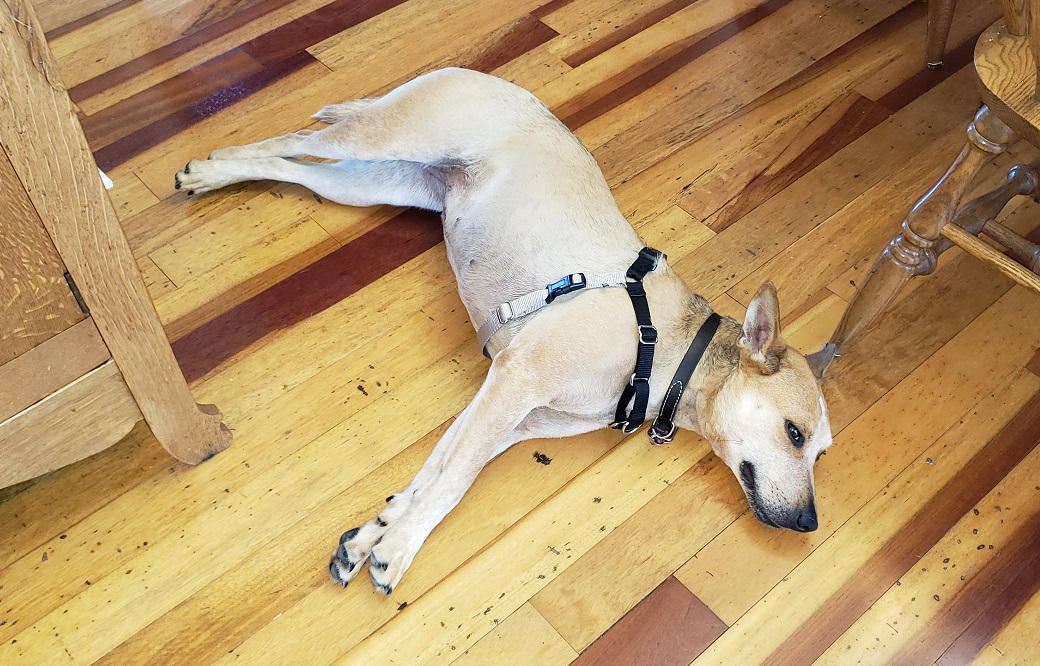 Well the kids already broke the dog. She got so tired playing she basically collapsed in the kitchen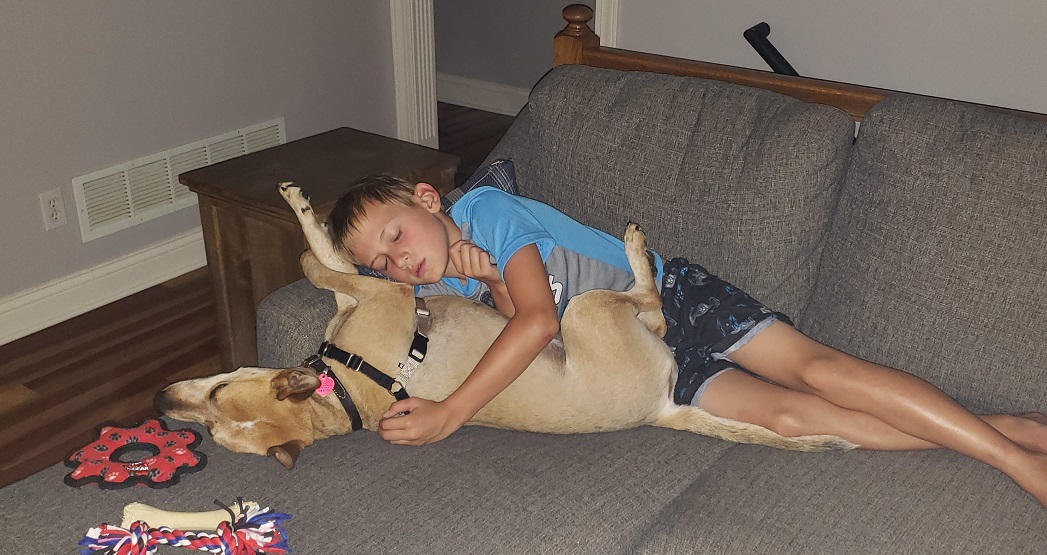 Caden and Sophie taking a nap together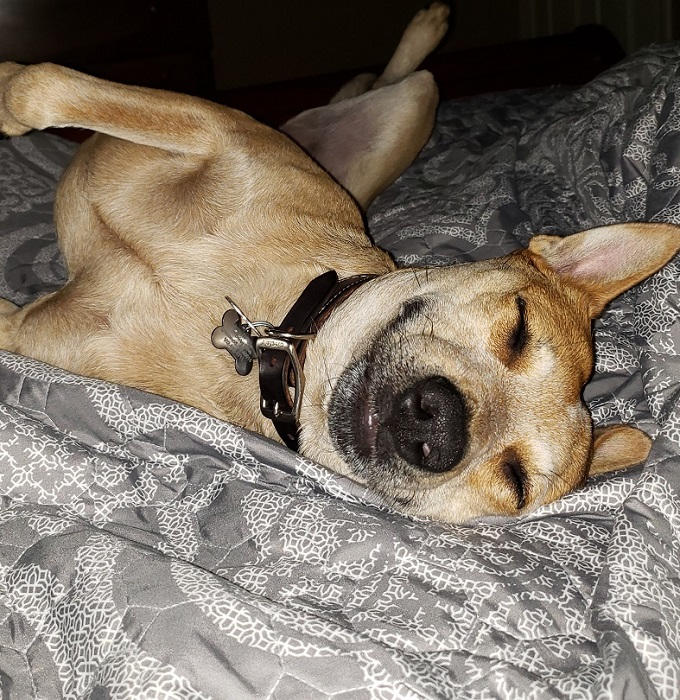 This dog, sleeps in some weird positions.